​
Mon Nid, Wied Iż-Żurrieq
When we first set out with our collaboration with Maltadoors, the idea was always to select the quirkier examples of Maltese facades found dotted around the island. We wanted to highlight the homes that whilst, still being observed as quintessentially local, were also deeply a personal reflection of the home owners' themselves. One particular home, sits most vividly in this regard.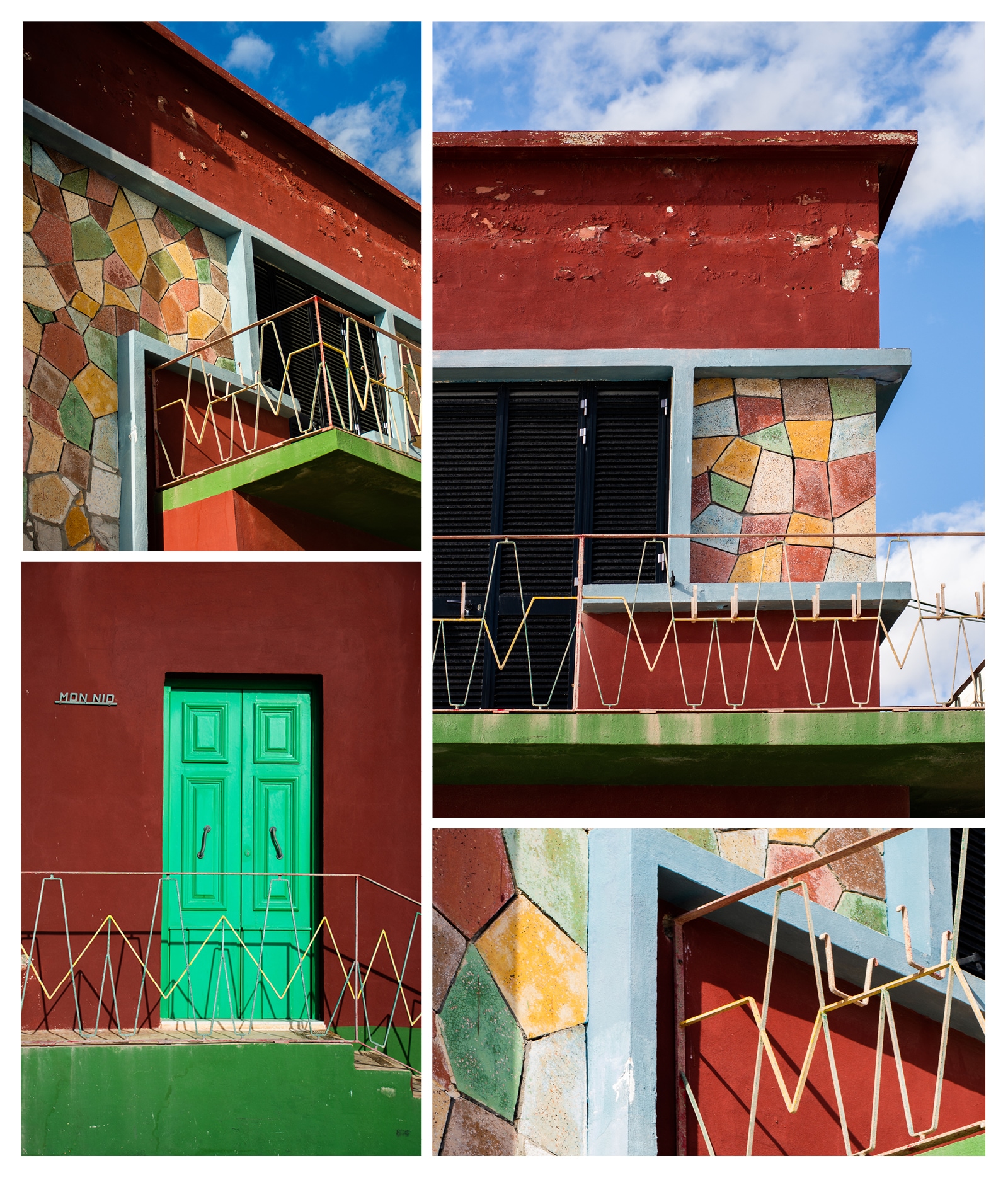 Mon Nid, sits in the front row of Wied Iż-Żurrieq, overlooking the stretch of sea between Malta and Filfla. Built in the 1950s, it was the first of its kind in the area, and was even the first building to have electricity. 
​
The home, originally built to serve as a summer house for the family by the owner Joseph Darmanin, who was a prominent contractor at the time. He entrusted the design of the home to Ninu Said, and the result is simply magic.

​Nowadays, Mon Nid serves as a weekly meeting place for the family. Once a week the doors and shutters are swung open, and Mon Nid welcomes all.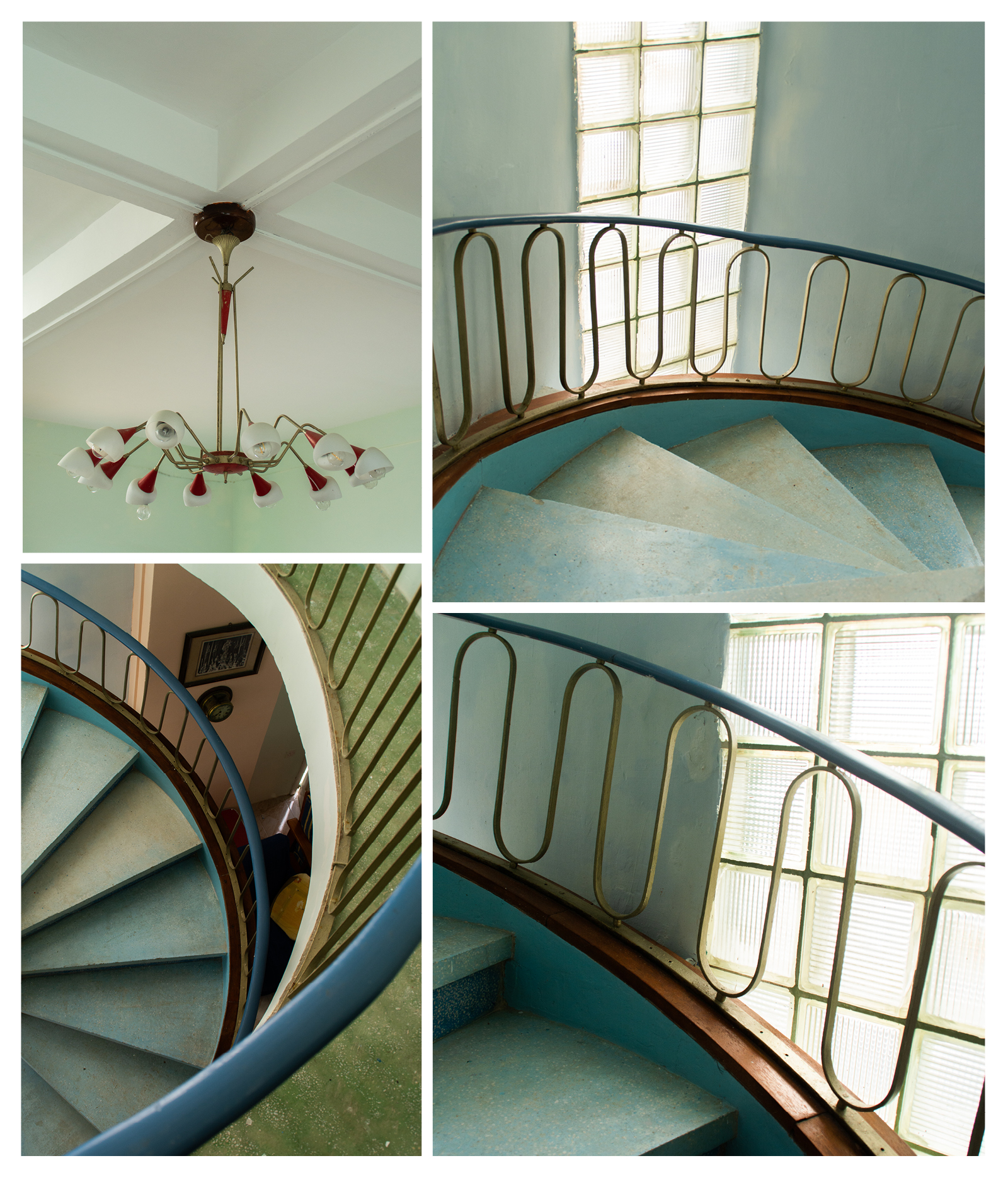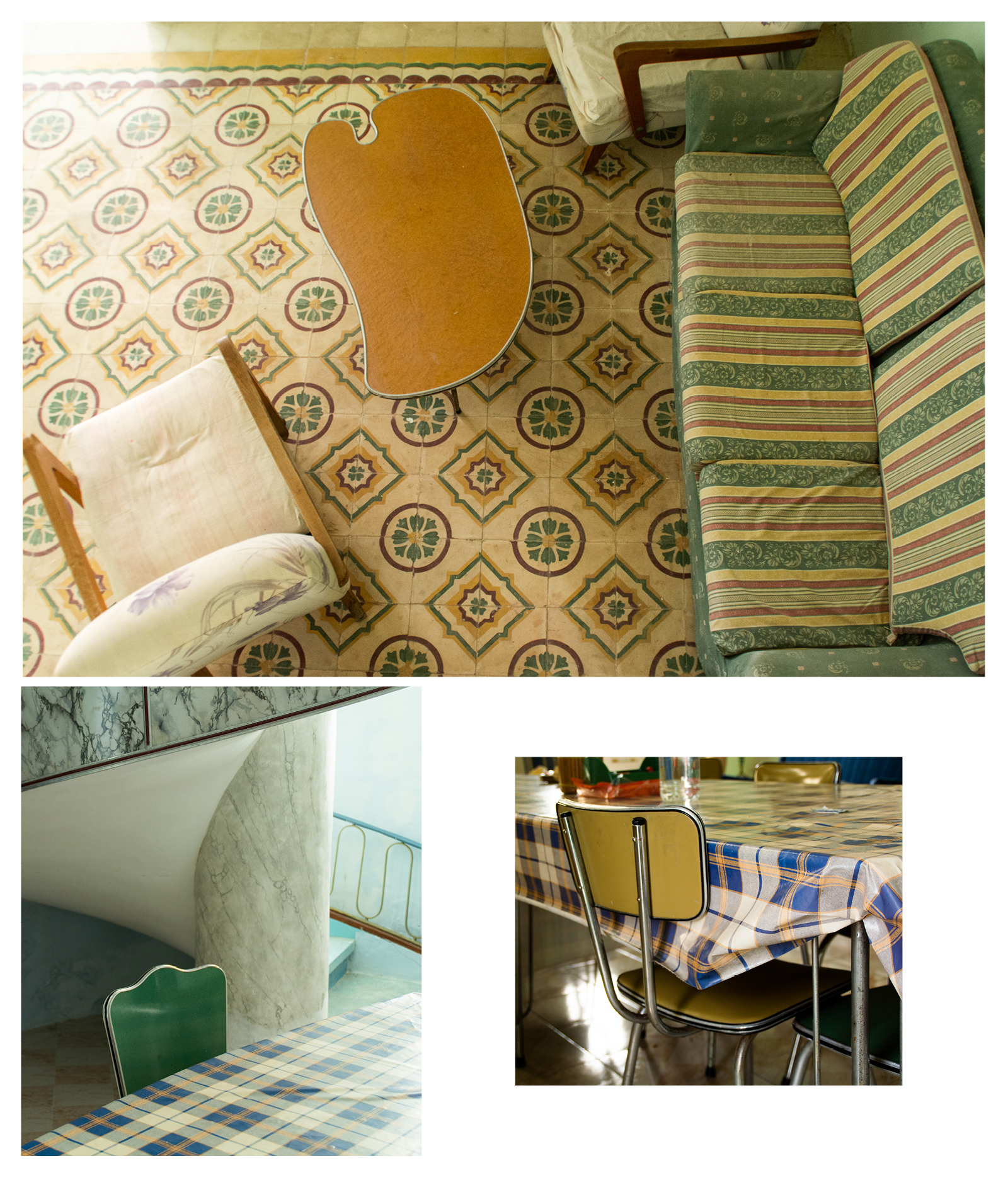 Carmen, the Nanna of the family, tells us with a smile, that it is a usual occurrence for tourists to wonder in on their family lunch, confusing the home with a restaurant or local centre. Such is the spirit of Mon Nid, sat on the corner facing south and west, its facade includes a modern take on the rubble wall pattern that we see also in Villa Carmel in Birkirkara as well as a mediterranean colour palette, adorning the outside of the home.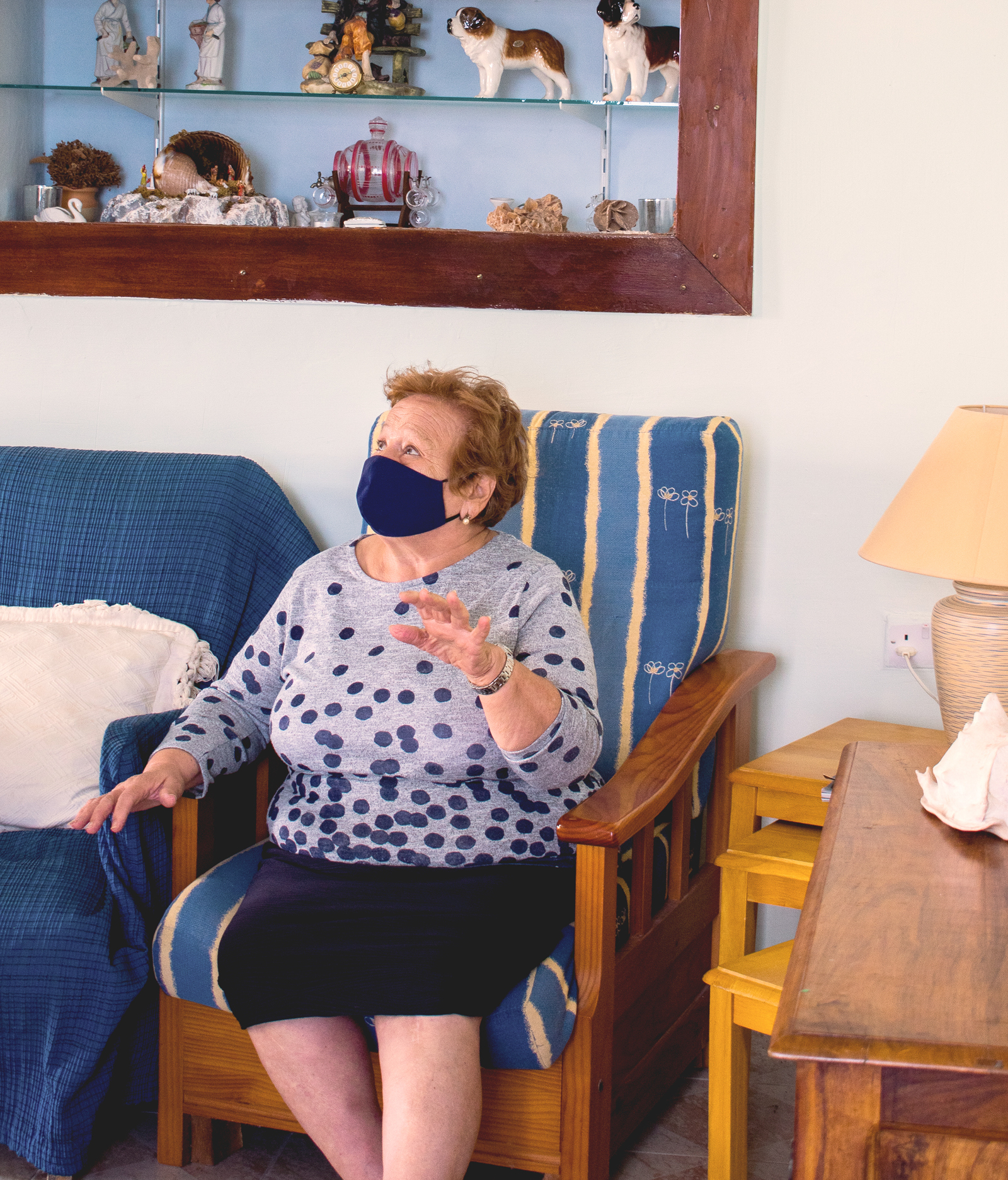 ​
The interior is quite a 1950s marvel. Boasting a beautiful spiral staircase and retro ceiling lamps, the home still also has all of its original locally built furniture. As you head upstairs, the boundary wall is pierced with glass bricks, spilling light onto the staircase. The upper landing, still with the original local tiles, quirky coffee table and armchair, lead on to the upper bedrooms, and up to the roof. 

 

What is so fascinating, is that all of the materials, colours and the general feel of the home, are local. From the front door, patterns on the facade, to the terrazzo steps, and local tiles found on the upper level, something about this home, is such a fantastic example of the Maltese aesthetics of yesteryear. 

 

Photo Credit: Andrew Inguanez, Sara Micallef

Words: Craig Macdonald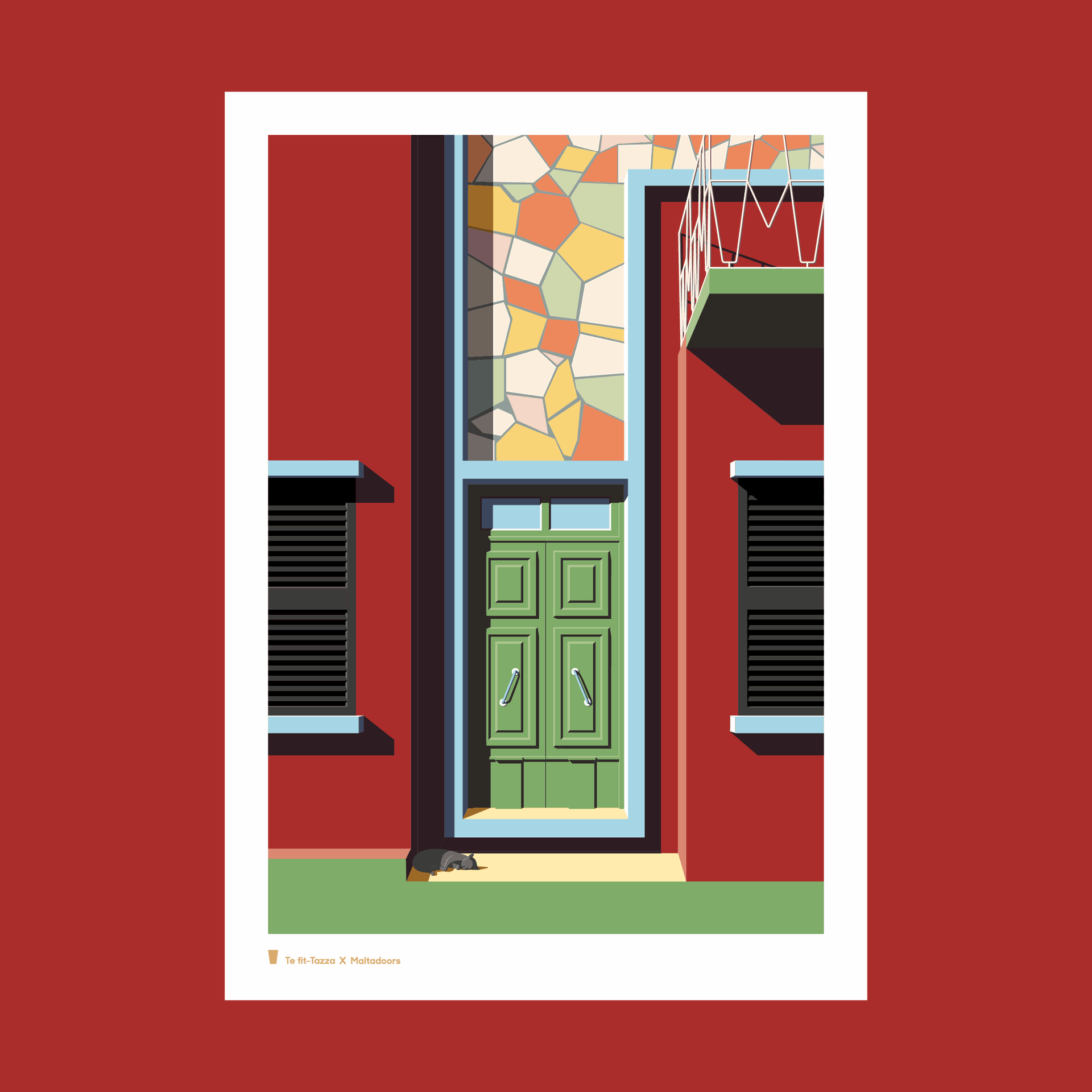 ​