New Print! – Wilson House, Ħamrun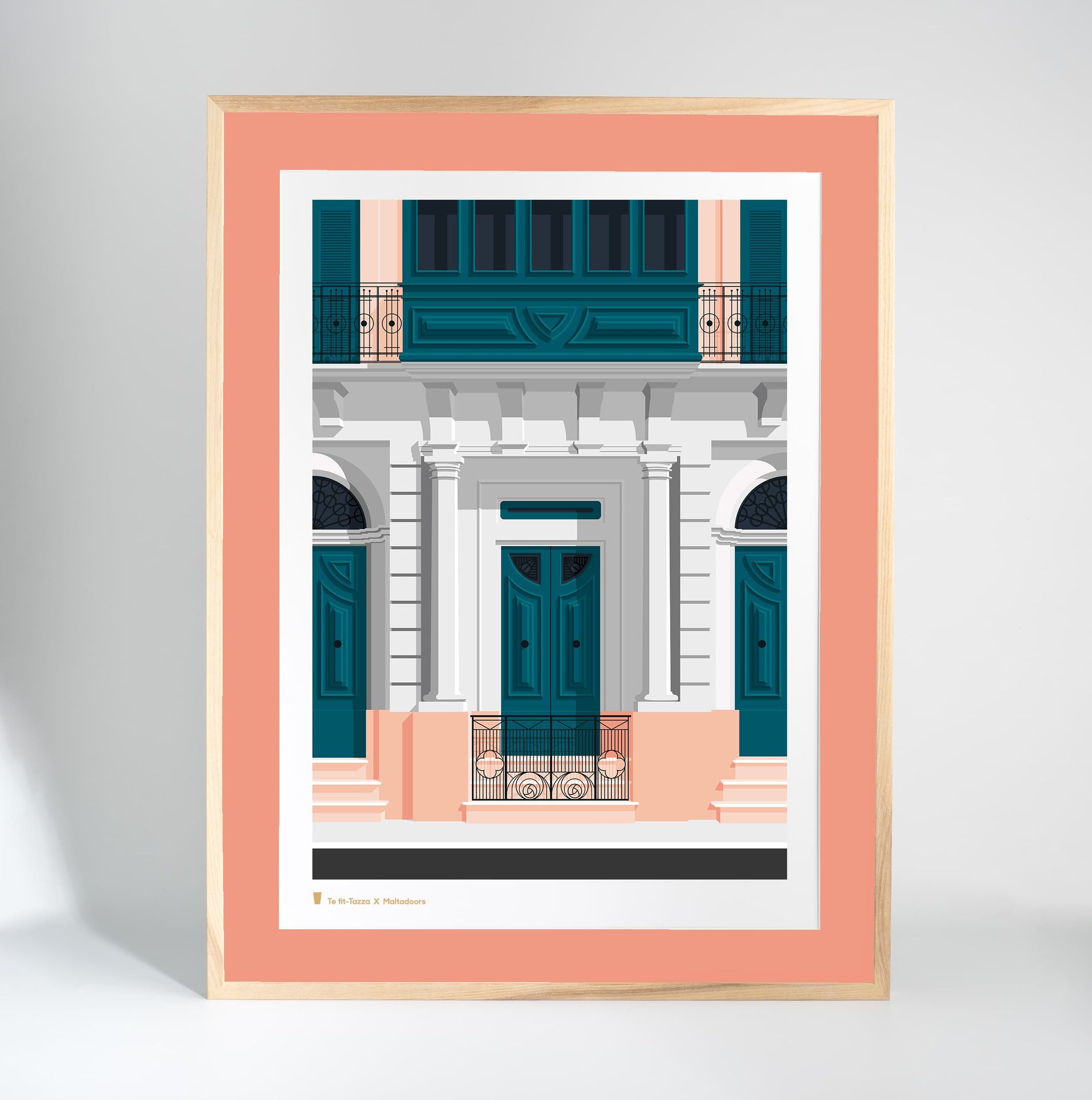 Sitting right on the main street of Ħamrun, the 3rd facade selected for our collab. with @maltadoors, 'Wilson House' boasts 3 doors. It has an interesting take on the Art Deco movement with elliptical forms on the metal work and door panelling.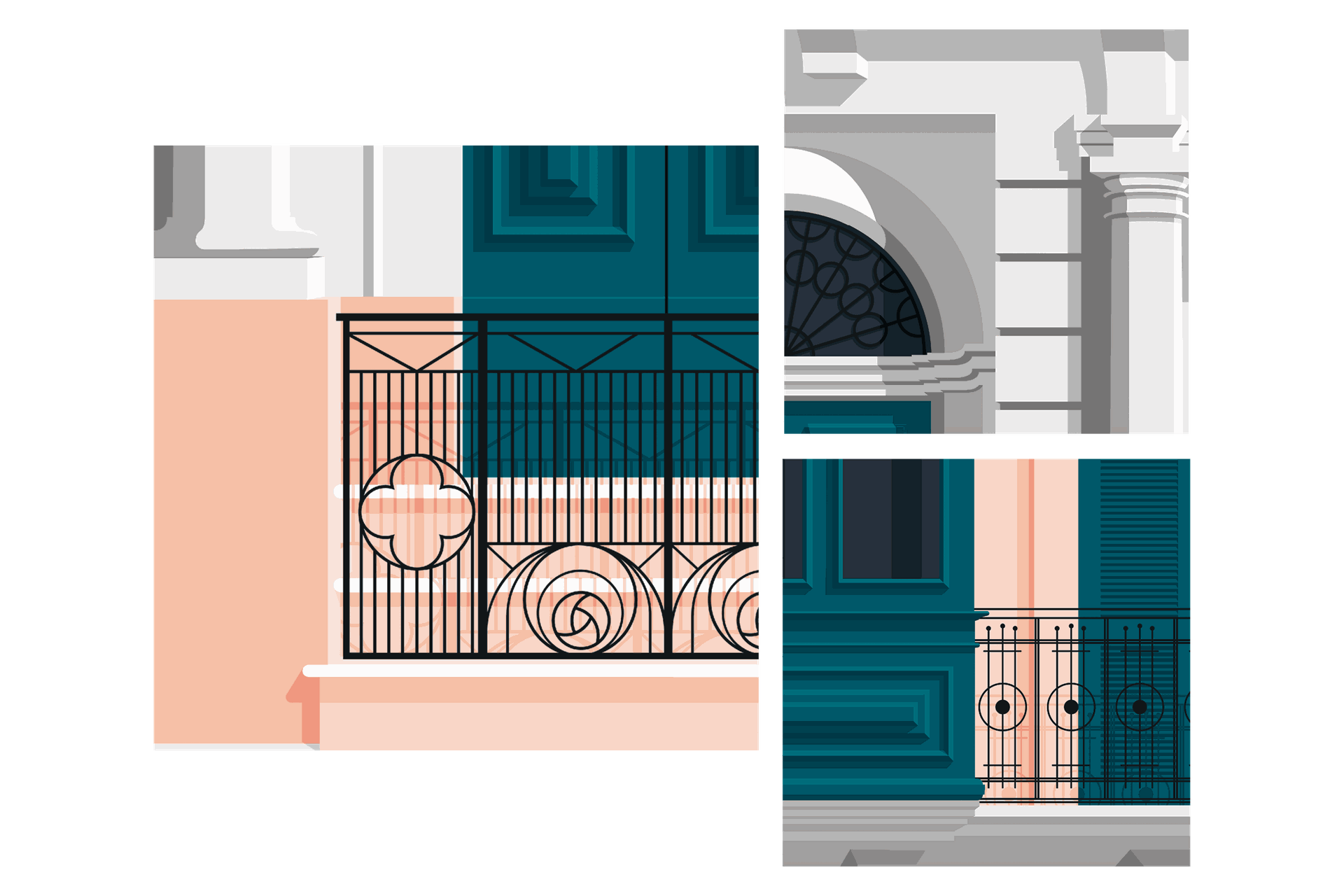 Since Wilson House sits directly on Ħamrun's main street, it is rarely seen unobstructed. However, @maltadoors managed to capture the facade beautifully.

​"I've been fascinated by this grand build for the longest time… since moving to Ħamrun actually. I had only ever managed to capture the central door, which is a beauty. And yet, opportunity presented itself a few days back… never thought I'd manage a good enough shot from on a bus… but lucky me there's a stop just opposite, and even luckier me, neither of the parking spaces was occupied 💚💚💚" – @maltadoors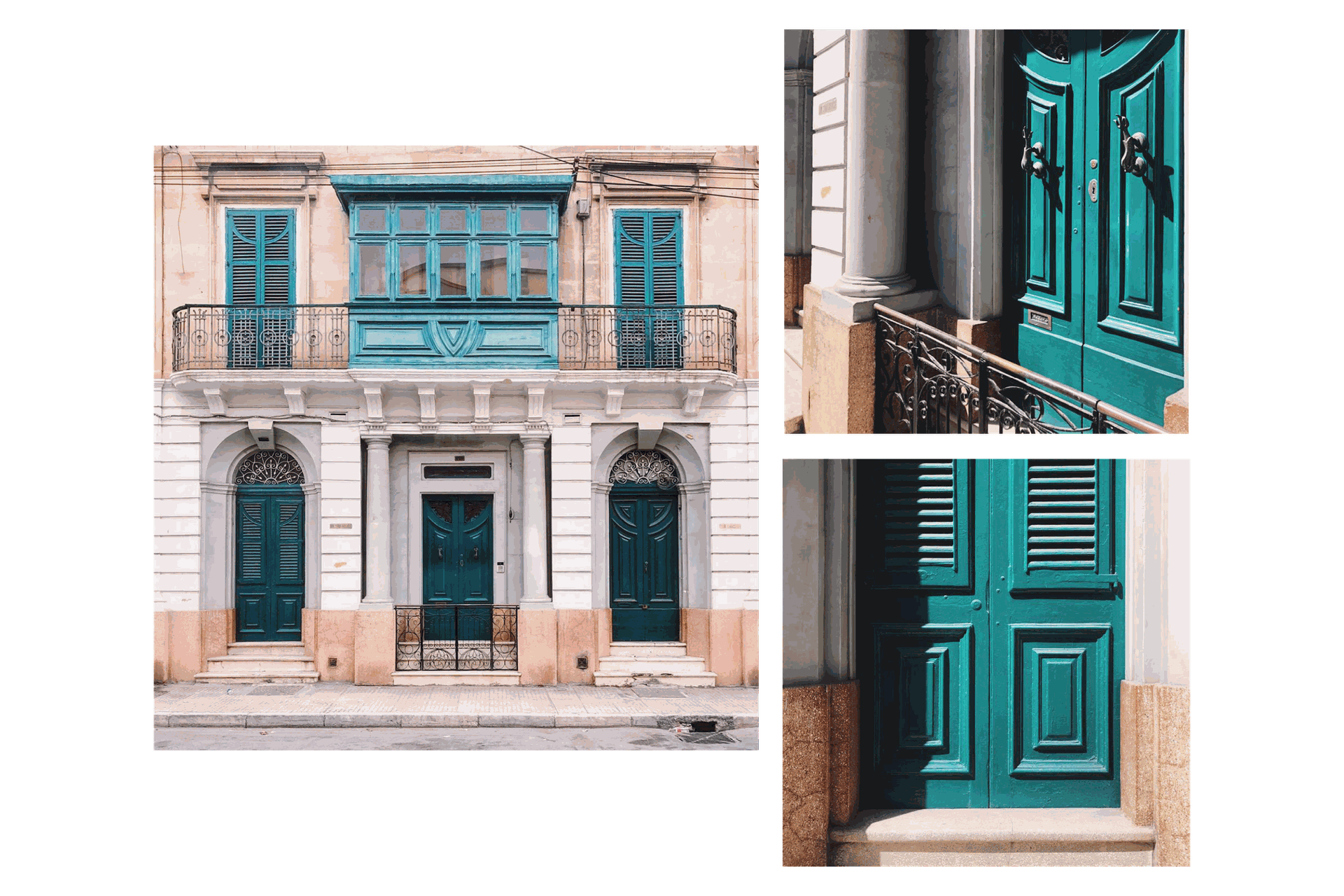 Wilson House features an incredibly refreshing colour pairing of salmon terrazzo and teal doors, windows and a teal balcony. This facade also includes a number of traditional details such as the pillars, on each side of the main door, and the arches.

Check out the collection in our online store here.

With this being a limited run of 40 prints, don't miss out!

Last few St George Prints are still available from the first part of our collaboration with @maltadoors