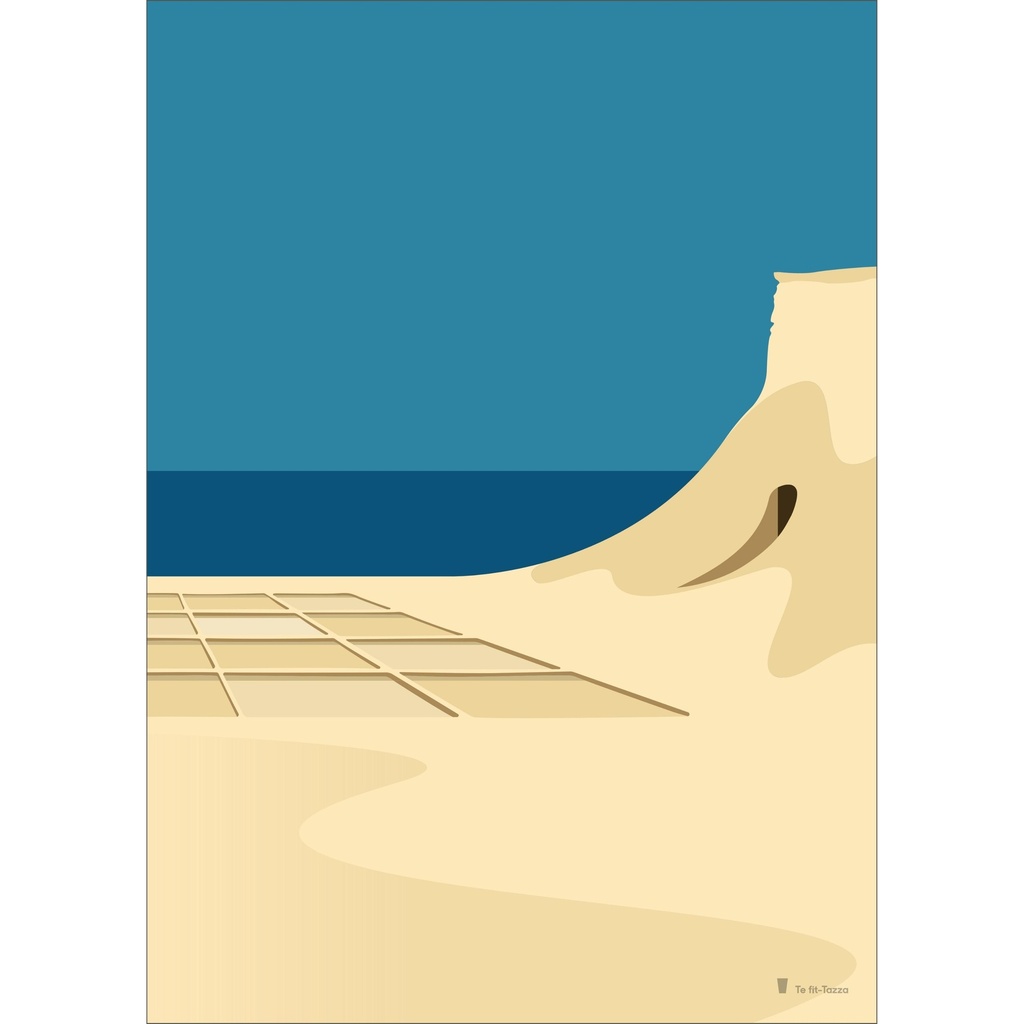 Il-Qbajjar
These rocks were shaped to provide a vital resource, and hundreds
of years on they still provide us with salt. It's a simple, yet non destructive
way of capturing a mineral and in this setting we can see a respectful
interaction between the land and her people.

Printed on Decor Smooth Art 310gsm

Kindly specify your buying options below before placing an order.

Kindly note that 65cm x 90cm & 100cm x 150cm are on order and take 15 working days for unframed prints (30 days for framed prints) to be ready for delivery or pick-up.
Specifications
Frame

Unframed

or

Framed - White Frame + 5cm Mount

or

Framed - White frame no mount

Te-fit-Tazza-Print-Size

29.7cm x 42cm (A3)

or

50cm x 70cm

or

65cm x 90cm

or

100cm x 150cm