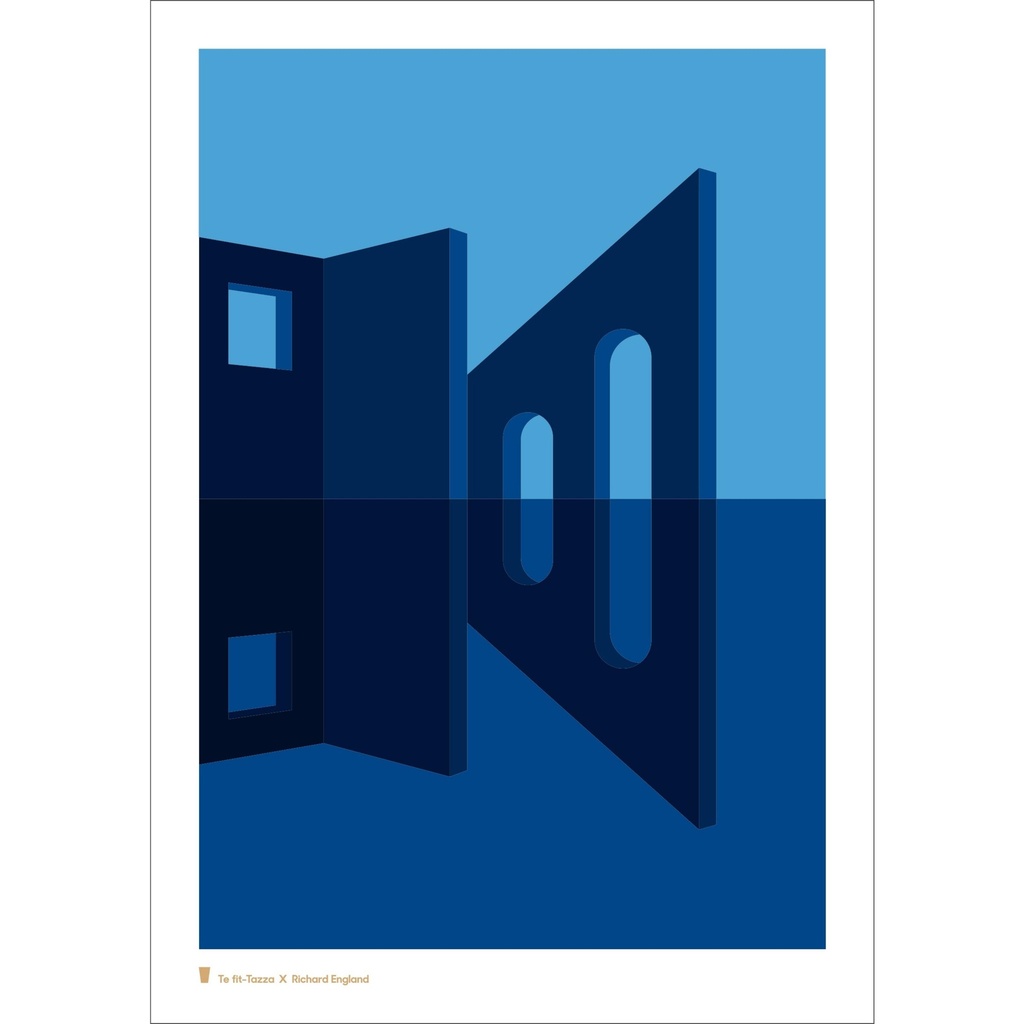 Razzett ta Sandrina II
This converted traditional farmhouse called ir-Razzett ta Sandrina, shows an elegant play between the vernacular and the mystical iconography that is everpresent in Richard England work.

Poster Size: 30cm * 42cm
Size of framed print is 42.5x54cm

Printed on Decor Smooth Art 310gsm

A Limited run of 50 numbered prints.

Kindly specify your buying options below before placing an order.
Specifications
Frame

Unframed

or

Framed - Wooden Frame + 5cm Mount

Te-fit-Tazza-Print-Size

29.7cm x 42cm (A3)