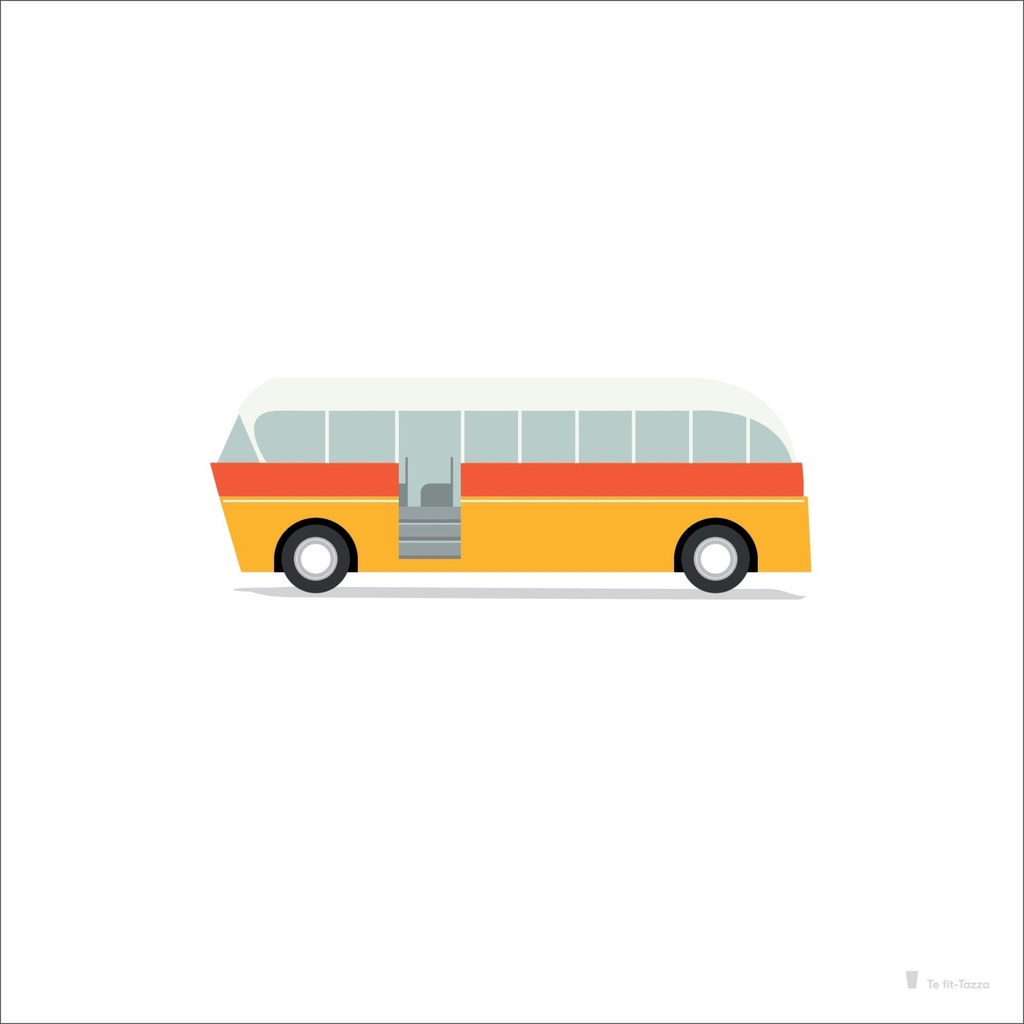 Tal-Linja 'Yellow'
The Yellow buses dotted our streets after we went from green to bright yellow,
which included a tasty orange stripe. Each bus driver designed his own cabin
often cramming with religious ornaments and using pin striping to paint his
family names across the buses sides. "Welcome aboard" was also beautifully
added to the entrance.

Printed on Decor Smooth Art 210gsm

Kindly specify your buying options below before placing an order.

Kindly note that 50cm x 50cm & 100cm x 100cm are on order and take 15 working days for unframed prints (30 days for framed prints) to be ready for delivery or pick-up.
Specifications
Frame

Unframed

or

Framed - White frame no mount

Te-fit-Tazza-Print-Size

17.5cm x 17.5cm

or

30cm x 30cm

or

50cm x 50cm

or

100cm x 100cm